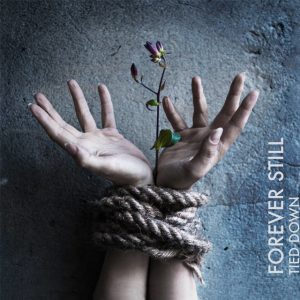 Kæmpe kæmpe stort tillykke skal lyde til Maja og resten af Forever Still!
Et kæmpe skridt for de danske melodiske hard rockere/metallere er nemlig blevet taget med deres imponerende signing på verdens største metal label, Nuclear Blast!
Deres debut "Tied Down" vil blive udgivet d 21 oktober!
Nuclear Blast's CEO Markus Staiger udtaler:
"With FOREVER STILL it was love at first sight! The Metal Hammer article in which they had been named 'Band Of The Month' immediately caught my attention and after checking out their music via their homepage, I was overwhelmed! This band is young, ambitious, sounds fresh and has a massive amount of potential hits! Their modern and melodic metal is breathtaking and with singer Maja, FOREVER STILL has the perfect frontwoman! We loved the DIY-Status of the band and their high ambitions and it's an honour to welcome them to the Nuclear Blast family!"
Det skal nok blive spændende at følge!
Her fra Blastbeast ønskes Forever Still i hvert fald stort tillykke!