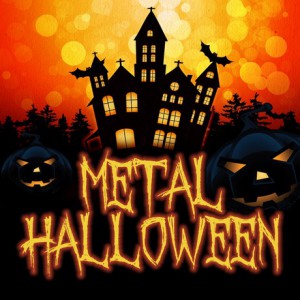 Så er det den tid på året hvor uhyggen for alvor skal spredes. Halloween er over os, så husk at slip dit indre monstre løs!

For mange betyder det fest! I den forbindelse giver Weiss her sit bud på en forrygende playliste der kan sparke din Halloween fest igang på aller uhyggeligste manér! Og ja, der er rent faktisk et nummer med Michael Jackson i og nej det er ikke "Thriller"!
Slayer – Hell Awaits
Rob Zombie – House of 1000 Corpses
The Ramones – Pet Sematary
Grusom – Evil
Behemoth – Ora Pro Nobis Lucifer
Uncle Acid and the deadbeats – I'll Cut You Down
Black Sabbath – Black Sabbath
Marilyn Manson – M'obscene
Alice in Chains – Angry Chair
Metallica – Creeping Dead
Vampires – This is Halloween
Alice Cooper – Feed My Frankenstien
Michael Jackson – Is It Scary
Blue Oyster Cult – Don't Fear The Reaper
Ghost – Elizabeth
AC/DC – Highway To Hell
A Pale Horse Named Dead – Needle In You
Iron Maiden – Killers
Mercyful Fate – Come To The Sabbath

Go fest!!