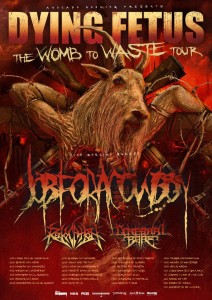 Der venter et dødsmetal-brag så det kan mærkes!!
Når Dying Fetus vender tilbage til Danmark bliver det i mere intime rammer i Vega til efteråret d 3/10. Og ikke nok med det så bringer amerikanerne Job FOr A Cowboy, Revocation og Cerebral Bore med sig!
Vi ses i Vega til The Womb To Waste Tour!!