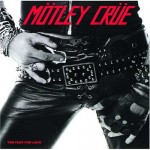 Vince Neil – forsanger i det legendariske glammetal band Mötley Crüe overvejer at trække stikket ud efter bandets historiske mange Las Vegas koncerter fra d 3-19 feb. 2012 hvor bandet spiller på Hard Rock Hotel. Det er kommet frem efter et interview med Lasvegassun.com hvor han udtaler følgende:
"This is all about me thinking about the second half of my life, thinking about my future, and that future might not include Motley Crue after Vegas. There are so many opportunities that are in front of me that I'm really excited about. I just don't want to look back later in life and regret that I didn't pursue them.
"I'm just not sure I can give these opportunities the time and effort I'll need to and continue with the band. It's been a great ride, and I've enjoyed every second of it, but being out here relaxing in this beautiful place has given me the chance to reflect on what direction I want the rest of my life to take. I'm really giving it a lot of thought."
Om der er hold i det må tiden vise. Sikkert er det dog, at bandet spiller på Sweden Rock i 2012!