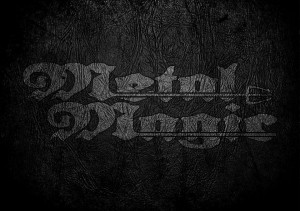 Så for pokker! Én af de helt store – hvis ikke dén største – death metal frontmand gæster Metal Magic Festival 2018!
Det drejer sig naturligvis om ex-Morbid Angel frontmanden David Vincent, der til sommer tager et smut til Fredericia, med sit nye band I Am Morbid!
Så der hersker ingen tvivl om, at vi kan forvente alle de legendariske dødsmetal slagere fra ALTARS OF MADNESS, BLESSED ARE THE SICK, COVENANT & DOMINATION!
I Am Morbid består af:
David Vincent – Vocals/Bas (ex-Morbid Angel, Headcat)
Tim Yeung – Drums (ex-Morbid Angel, ex-Hate Eternal, ex-Vital Remains)
Bill Hudson – Guitar (U.D.O, Jon Olivia's Pain, Circle II Circle)
Ira Black – Guitar (ex-Lizzy Borden, ex-Vicious Rumours, ex-Heathen, ex-Metal Church)
Voldsom fed booking af Metal Magic Festival! Godt gået!
Metal Magic Festival finder sted D. 12-14 juli 2018!