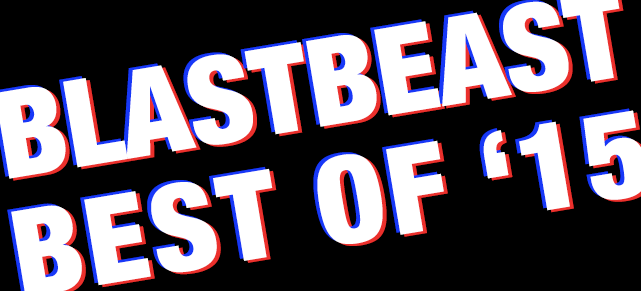 2015 er ved at komme til vejs ende, og som altid ser vi tilbage på året der gik med de obligatoriske årslister her på Blastbeast.dk.
Koncertmæssigt er det nærmest en umulig opgave. Simpelthen fordi der har været så overdrevet mange fede koncerter i år.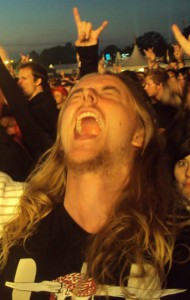 Weiss
For Weiss' vedkommende har 2015 budt på flere rejser. Bl.a. var det første gang jeg besøgte USA. Her deltog jeg i den årlige Maryland Death Fest. En festival hvor Primordial og Obituary leverede de absolut største højdepunkter. Endvidere blev det året hvor jeg for første gang deltog i Færøernes G Festival, hvor Dizzy Mizz Lizzy spillede en uforglemmelig koncert midt på en strand imellem de store bjerge.
Mit 5 års jubilæum på Wacken blev også lidt af et højdepunkt, da Savatage og Trans-Siberian Orchestra smeltede True og Black Stage sammen og leverede det største show nogensinde i Wackens historie og én af undertegnedes bedste koncertoplevelser nogensinde.
Men her følger en liste over mine bedste oplevelser på album- og koncertfronten i 2015:
Internationale udgivelser:
Negura Bunget – TAU
Ghost – Meliora
Arcturus – Arcturian
Orden Ogan – Ravenhead
Avatarium – Girl With The Raven Mask
Enslaved – In Times
Nightwish – Endless Forms Most Beautiful
Gloryhammer – Space 1992: Rise Of The Chaos Wizards
Tsjuder – Antiliv
Ensiferum – One Man Army
Blind Guardian – Beyond The Red Mirror
Iron Maiden – The Book Of Souls
Enforcer – From Beyond
Venom – From The Very Depths
Slayer – Repentless
Danske udgivelser:
Grusom – Grusom
Myrkur – M
The Vision Ablaze – Youtopia
I'll Be Danmed – I'll Be Damned
Sange:
Ghost: "He Is"
Gloryhammer: "Univers On fire"
Orden Ogan: "Deaf Among The Blind"
Arcturus: "Crashland"
Avatarium: "Pearls And Coffins"
Negura Bunget: "Nametenie"
Grusom: "Grusome"
Nightwish: "Shudder Before The Beautiful"
Enslaved: "Thurisaz Dreaming"
Ensiferum: "Warrior Without A War"
Myrkur: "Onde Børn"
Tsjuder: "Antiliv"
Venom: "Smoke"
Iron Maiden: "Death Or Glory"
Enforcer: "Undying Evil"
Koncerter:
Savatage feat. Trans-Siberian Orchestra – Wacken (DE)
Candlemass – Metal Magic Festival
Kadavar – Pumpehuset
Primordial – Maryland Death Fest (US)
Nightwish – Falkoner
Death Angel – KB18
Dizzy Mizz Lizzy – G Festival (FO)
Kreator – Copenhell
Ghost – Amager Bio
Melechesh – Pumpehuset
Ensiferum – Lille Vega
Primordial – Copenhell
Obituary – Maryland Death Fest (US)
Hammerfall – Amager Bio
Eluveitie – Pumpehuset
Anaal Natrakh – Royal Metal Fest
Aleg-One
Jeg har haft et mere afslappende år med hensyn til at opleve vildt og voldsomt. Jeg var dog en tur med ulandskorrepondent Martin Horn Pedersen til Groezrock i Belgien for første gang, en festival udelukkende med punk og hardcore samt alle dens afskygninger – en virkelig positiv og fed oplevelse jeg kan anbefale alle med hang til genren at tage til! Her leverede blandt andre Stick To Your Guns, Comeback Kid og Cancer Bats nogle vildt fede koncerter.
Men anyways! Her er mit år i musik:
Bedste internationale udgivelser 
Deafheaven – New Bermuda
Bring Me The Horizon – That's The Spirit
Cattle Decapitation – The Anthopocene Extinction
Turnstile – Nonstop Feeling
Deez Nuts – Word Is Bond
Cancer Bats – Searching For Zero
Kadavar – Berlin
Lamb Of God – VII: Sturm Und Drang
High On Fire – Luminiferous
The Story So Far – The Story So Far
Tribulation – The Children Of The Night
The Black Dahlia Murder – Abysmal
Frank Carter & The Rattlesnakes – Blossom
Black Breath – Slaves Beyond Death
Cult Leader – Lightless Walk
Boblere:
While She Sleeps – Brainwashed
Blind Guardian – Beyond The Red Mirror
Ghost – Meliora
Monolord – Vænir
Torche – Restarter
Bedste koncerter
Lamb Of God – Roskilde
Gojira – Copenhell
Cancer Bats, Pumpehuset
Kadavar, Pumpehuset
Slipknot, Copenhell
Comeback Kid, Groezrock
Kreator, Copenhell
Bring Me The Horizon, Store Vega
Honningbarna, Roskilde Festival
Stick To Your Guns, Groezrock
Upon A Burning Body, Copenhell
Ufomammut, Loppen
Every Time I Die, Roskilde Festival
Death To All, Amager Bio
Night Fever, When Copenhell Freezes Over, Vega
Bedste Danske udgivelser
Halshug – Blodets Bånd
Bersærk – Mulm
Grusom – Grusom
Slægt – Beautiful and damned
LLNN – Loss
The Vision Ablaze – Youtopia
Dirt Forge – Ratcatchers (ananas i egen juice osv, fuck jer, vi lavede en fed EP)
Bedste numre
Lamb Of God – 512
Deafheaven – Brought To The Water
Bring Me The Horizon – True Friends
High On fire – The Falconist
Kadavar – The Old Man
Halshug – Gudsforladt
Deez Nuts – What's Good
Stick To Your Guns – Nobody
The Story So Far – Heavy Gloom
The Black Dahlia Murder – Vlad, Son Of The Dragon
Ghost – From The Pinnacle To The Pit
Cult Leader – Sympathetic
Four Year Strong – We All Float Down Here
Melechesh – Tempest Temper Enlil Enraged
Bring Me The Horizon – Happy Song