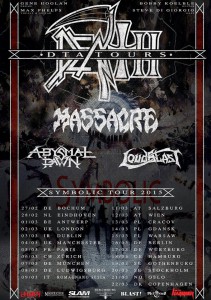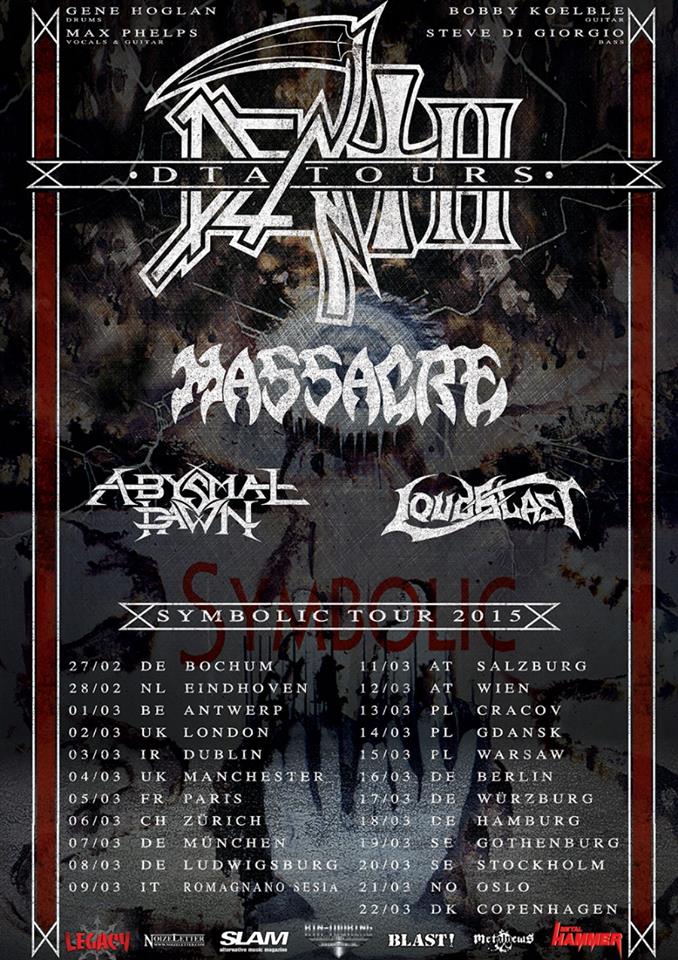 Rock The Nation har netop afsløret, at det gennemførte Death tribute-band gæster Amager Bio til Marts næste år, hvor det ikoniske "Symbolic" album fejres!

Sidste gang Death To All spillede i Danmark var til en yderst rost koncert på Voxhall i Aarhus sidste år – nu er de imidlertid klar til at vende tilbage til Danmark, for at fejre at det er 20 år siden den ultrafede skive "Symbolic" udkom!
Rock The Nation fortæller om lineuppet:
"The top-class all-star line-up will consist of two original members from Symbolic times – namely drummer Gene Hoglan (TESTAMENT) and guitarist Bobby Koelble – as well as of vocalist/guitarist Max Phelps (CYNIC) and bassist Steve Di Giorgio (TESTAMENT, SADUS)."
Nu kommer de altså til Amager Bio d 22/3 og som support på aftenen kan man opleve Massacre, Abysmal Dawn samt Loudblast!
Links:
Death To All Facebook-event