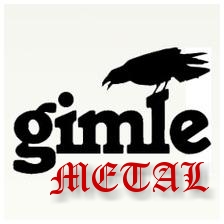 Atter er vi i stødet til at lancere endnu en konkurrence om 2×2 billetter til et metalbrag på Gimle!
The Interbeing står i front for denne skallesmækker af en koncert d. 5/5, og med sig har de Invisius og Bleeding Justice, der begge har udgivet nyt album.
For at vinde billetter til koncerten skal man skrive sit svar, fulde navn og mail i kommentarfeltet herunder. Vi kontakter vinderen direkte! Konkurrencen løber til d 22/4 2012
Spørgsmål:
Hvilken prestigefyldt festival har The Interbeing netop spillet til?