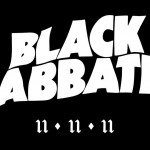 Så skete det vi alle har frygtet! Black Sabbaths reunion koncerter for 2012 er blevet radikalt ændret!
Den stort anlagte reunion-tour med Black Sabbath har fået et nyt prædikat oven på Tony Iommi's lymfekræft. Kun Download Festivalen i UK vil opleve den planlagte reunion-koncert. De resterende shows vil blive gennemført under navnet "OZZY AND FRIENDS."
Dette er som navnet antyder en koncert med Ozzy Osbourne sammen med en masse af sine kollegaer. Følgende udmelding er kommet fra Black Sabbath:
BLACK SABBATH
TOUR UPDATE:
BAND'S SOLE EUROPEAN PERFORMANCE THIS SUMMER SET FOR U.K.'S DOWNLOAD FESTIVAL
OZZY & FRIENDS TO PERFORM MAJORITY OF OTHER
SCHEDULED SHOWS
BLACK SABBATH –who late last year confirmed the recording of their first new album in more than 33 years and a worldwide headlining tour–have had to put some plans on hold due to Tony Iommi's battle with lymphoma.  At this time, BLACK SABBATH will perform only one show of this summer's previously scheduled European tour.  It will take place Sunday, June 10 at the U.K.'s Download Festival.
So as not to let the promoters and fans down, OZZY OSBOURNE will now perform the majority of the previously scheduled BLACK SABBATH dates (both festival performances and the headlining shows) billed as OZZY & FRIENDS.  These "first ever" OZZY & FRIENDS shows will feature appearances by "special guest" musicians including GEEZER BUTLER (who will join Ozzy for a special BLACK SABBATH set as a show of respect and support to their friend, Tony Iommi) and longtime former OZZY band member Zakk Wylde.  In addition, OZZY will be accompanied by longtime collaborator and friend Slash at select shows, with other "special guests" set to join the tour at various stops along the way (full list of dates, appearances below).
Tony Iommi continues to make excellent progress and is looking forward to getting back out on the road.  Meanwhile, BLACK SABBATH continue to write and record music in the U.K. for their upcoming album.  More information about these dates and BLACK SABBATH's recording and touring plans is forthcoming.
The 2012 tour dates are as follows:
BLACK SABBATH
DATE        CITY            VENUE
Sun 6/10    Donnington  UK    Download Festival
OZZY AND FRIENDS
DATE    CITY    VENUE
Wed 5/23   Helsinki, Finland      Hartwall Arena
Fri 5/25     Stockholm, Sweden   Stadium
Sun 5/27    Jelling, Denmark       Jelling Festival
Tue 5/29    Bergen, Norway        Bergen Calling Festival
Thu 5/31   Oslo, Norway            Spektrum
Sat 6/2      Malmo, Sweden         Malmo Stadium
Mon 6/4    Dortmund, Germany  Westfalenhalle
Wed 6/6    Prague, Czech Rep     O2 Arena
Fri 6/15     Vitoria, Spain             Azkena Rock Festival
Sun 6/17    Clisson, France         Hellfest
Fri 6/22     Dessel, Belgium         Graspop Metal Meeting
Sun 6/24    Milan, Italy                Gods of Metal Festival
Tue 6/26    Vienna, Austria         Stadthalle
Thu 6/28    Belgrade, Serbia       USCE Park
Sun 7/1      Athens, Greece         Rockwave Festival – Terra
Den planlagte koncert på Jelling bliver derfor til "OZZY AND FRIENDS". Om Bill Ward spiller med på Download vides endnu ikke.