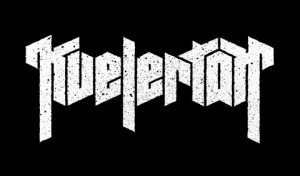 Roskilde Festivalens første navn – norske Kvelertak – er klar med detaljer om deres kommende album. Bandet beskriver slavisk deres trackliste for det kommende album i en status på Facebook.
"MEIR" er albummet døbt og bandet beskriver her numrene én efter én:
ÅPENBARING
A feather clad man breaks into your skull. He has such sights to show you!
SPRING FRA LIVET
When the walls of life are closing in, you best run for the hills!
TREPAN
Trepanning is a surgical intervention in which a hole is drilled into the human skull, releasing evil spirits.
BRUANE BRENN
Burn the bridges, kill the jailer, live life on the run!
EVIG VANDRAR
An unholy pact has doomed this man to walk the earth until the end of time.
SNILEPISK
This dark tyrants whip is made of hair and flesh. He will leave scars across the land.
MÅNELYST
In the cold light of the moon you become possessed by evil.
NEKROKOSMOS
A green meteor of iron strikes the graveyard. An intergalactic traveller won't leave until everything around him is dead.
UNDERTRO
Nothing matters. We're not even a grain of sand in Cosmos.
TORDENBRAK
There is a storm coming. All you can do is pray!
KVELERTAK
Like the Asgardsreia we will have all the mortals in our way join our cavalcade."
Albummet udgives i marts 2013