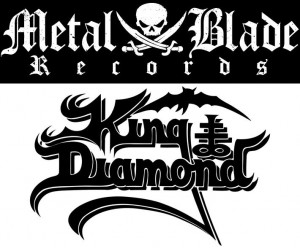 Så er der godt nyt til fans af Kongen!
King Diamond signer med det amerikanske pladeselskab Metal Blade Records på en aftale for tre albums!
King Diamond siger på Facebook:
"This is gonna be awesome! Another perfect piece of the puzzle. We have the full backup of Metal Blade, and there's an understanding between us that goes much, much deeper than before.
Our new business setup will noticeably benefit the fans in so many ways. You must have already noticed some of all the cool new stuff that is happening.
Now we can't wait to get out there and start touring again!"
Lad os for alvor glæde os til sommerens Copenhell, hvor vi sammen skal fejre kongens fødselsdag og tilbagevenden!