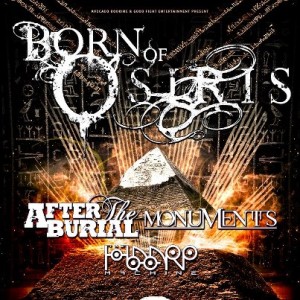 Det amerikanske Deathcore band Born Of Osiris gæster København d. 12. Marts, sammen med ingen ringere end After The Burial, Monuments og The Haarp Machine
Det bliver en tung omgang for fans af tech-død/deathcore/"djent"(?) metal, når ingen ringere end 4 store spillere på den front gæster landet til næste forår!
Så gør dig klar på hurtige riffs, growl og breakdowns, til en aften med tyngde i!