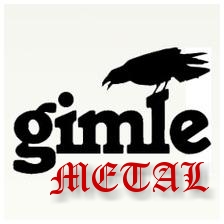 Det er bestemt ikke hver dag, at Gimle i Roskilde bliver besøgt af så store metalbands som er tilfældet ved Metal Attack Over Europe.
I samarbejde med Gimle giver vi nu 2 heldige vindere mulighed for, at vinde 2 billetter til sig selv og ven, til en aften med Dark Tranquillity, Keep Of Kalessin, Warbringer, Dawn Heist og Reign Of The Architect til en værdi af 220 kr.
For at vinde billetter skal man skrive sit svar, fulde navn og mail i kommentarfeltet herunder.
Spørgsmål:
Hvilket Metal Attack Over Europe-band gæstede Royal Metal Festival i Århus tilbage i marts i år? 
Konkurrencen løber til d 1 december og vi kontakter vinderne direkte!  – SÆÆÆÆÆT i gang!!
Husk at tilmelde jer eventet!