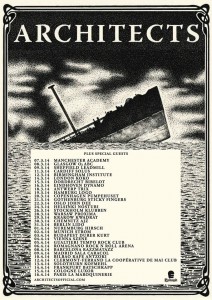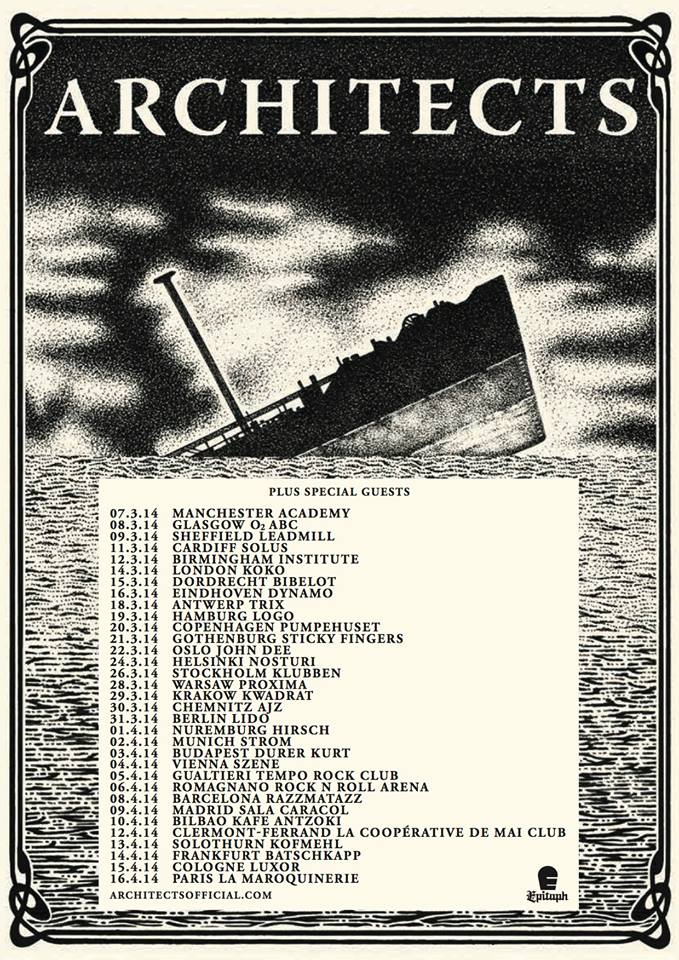 Det britiske metalcore-band gæster Pumpehuset til marts!
Architects har tidligere gæstet Pumpehuset, hvor de sammen med While She Sleeps spillede deres klassiske og tekniske metalcore (læs anmeldelsen HER)
Men nu ser der imidlertid ud til at de vender tilbage til næste år! Nærmere sagt d. 20/3-2014! Så ses vi måske igen?
og som de skriver på deres Facebook:
"We're delighted to announce that we have signed to Epitaph Records! Its an absolute honour to join a label that houses the best roster in the genre. We're also stoked to have signed deals with UNFD in Australia and New Damage Records in Canada. This is a whole new chapter for Architects and we're stoked to have such a great team behind us.
Many of you will have seen that we are currently in Gothenburg at Studio Fredman recording a brand new album that is penciled for a spring 2014 release. Its sounding splendid – ya gonna love it.
LASTLY – we will be embarking on a UK and European headline tour in support of our new record! We can't wait to get back out on tour!!! Ticket details to follow….."
Så tour der bringer dem til Danmark, nyt album og nyt label! Spændende!
UPDATE:
Amerikanske Stray From The Path er sat på som hoved-support, og det fremadstormende metalcore band Northlane fra Australien er også sat på plakaten! Et tredje support-navn vil blive offentliggjort.