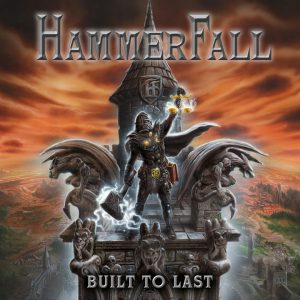 I går kunne Hammerfall offentliggøre artworket for deres kommende album, der har fået titlen "Built To Last".
Nu er tracklisten også på plads:
1. Bring It!
2. Hammer High
3. The Sacred Vow
4. Dethrone And Defy
5. Twilight Princess
6. Stormbreaker
7. Built To Last
8. The Star Of Home
9. New Breed
10. Second To None
Ikke nok med det kunne Napalm Records her til morgen offentliggøre, at bandet eftersigende spiller koncert i Amager Bio d 8/2 2017 . Endnu mangler der en egentlig bekræftelse fra Amager Bio /arrangøren.